Venuetastic - Amazing venue search tool
In March 2011 I had the pleasure of meeting with Christine Yen and Helen Belogolova at a
NACE
function. They asked if I would consider taking a moment to review a new web resource they were working on. We met a few weeks later at Starbucks and they showed me their fantastic idea.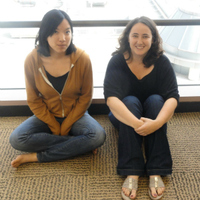 Today, that idea is reality and Venutastic has been born. Venuetastic is an online database connecting venues with people who are looking for a space to host an event. You can narrow your search based on location, size and type of event and the type of venue you are looking for. The search results are displayed with an image of the venue, location, cost and capacity. You have the option of selecting multiple venues to compare them against each other. Each listing includes more detailed information about each venue, more photos, how to including prices more pictures of the venue, details of the space and it's easy to find contact information for each location.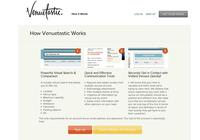 Now, the most awesome thing with Venuetastic is that they don't just list the regular venues we all know about. No, they have new and interesting spots like the
Farmhouse Mansion
, in Bernal Heights or the
Bohemian Loft
on Mission Street.
I'm really looking forward to continue to use this tool, and I wish Christine and Helen the best of luck in growing their business into something even bigger!
« The Barn **NEW ** at Sequoia Retreat Center, CA | Blog Home | Wedding registry ideas for the modern couple »