Recently in rantings Category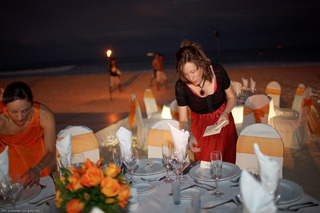 Every couple planning their wedding day should ask themselves this question. There is no right or wrong answer but here are a few things to consider.
A planner is included in my package at the venue or from the catering company
As a former sales manager at Marines' Memorial Club, when asked if I thought a couple should hire an independent planner in addition to what was provided, I answered NO 90% of the time. The other 10% would get a YES, because their vision was well outside of the package, or the couple wanted someone to help them secure the other outside vendors. An onsite planner or catering manager have specific rules setup by the venue or company that they must follow. When hiring an independent planner, they answer directly to you, and not to some other boss.
My Maid of Honor can be the planner
Having friends and family help out with planning your wedding is a great idea. Before you commit anyone to orchestrating your big day, I urge you to take a moment and think about who you would like to celebrate it with. Anyone you task to 'work' during your wedding day will have their focus on the that instead of showering you with love and attention. It's a much better choice to have someone outside of your group handle all the details the day of, so that you can have fun with your family and friends.
We don't really want any structure
Even the smallest event needs some structure to make it successful. It should however not feel forced, and a good planner will help you create a day that flows effortlessly.  As a guest (and that includes the bride and groom) at an event you should never have to be concerned about time or what comes next.  
I'm very organized and would like to plan my own wedding
That's great! There are lots of online resources that can guide you in the process. I still recommend that you consult with a professional who is in tuned in with recent trends, have existing vendor connections and years of experience. At least, you will need to have someone manage the day of so that you can focus on being the bride and groom! This is your day and you don't want to miss it while running around dealing with last minute changes.
To sum it up, I want to use an analogy. If your car breaks down you have the option of fixing it yourself or bringing it to a mechanic. Most of us have never worked on cars, so we take it to the shop to save us time, money and have an experienced mechanic fix it. Your wedding is one of the most important days of your life. Why not put it in the hands of someone who has the experience, who can save you time and money and help you create the day of your dreams!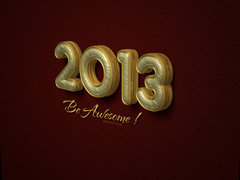 When I started In the Moment Events it was just something I did on the side for friends who needed a helping hand with their events. It was also a great backup plan for when we decided to have kids.I worked full time as an event planner at a venue, I could not fathom working my regular 10-12 hour days when the kids where really young. In 2010 we had our first child, and quickly thereafter a second and I ended my full time employment as planned. Keeping busy with a few events a year helped me stay connected with the industry and feel like a grown up.
Last year my focus was finding a good balance between being a mom and an entrepreneur. At the end of 2012, I had a chance to flex my skills when assisting Robert Fountain Intl. with a few of their clients holiday events. Pulling 60+ work weeks (standard in the industry) I was reassured that not only was I ready to go full steam ahead, but so is my family. 
This year is designated to transforming my sweet 'on the side' gig into something much bigger. I have so much event planning experience locked away in my head that I'm finally ready to share, whether you are a couple planning their wedding day, business planning their product launches, trade shows  seminars, you name it. This experience doesn't do anyone any good being stuck in my head so I pledge to you that I will post something new and exciting on my blog every day. It might just be a cool new venue I came across, or a service that I use or a great DIY project. Heck, being the food lover and home chef that I am, I might even share some of my favorite recipes. 
Stay tuned for an exciting 2013 J