2013: The Year of Growth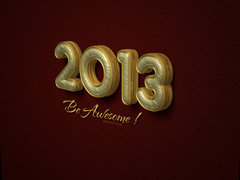 When I started In the Moment Events it was just something I did on the side for friends who needed a helping hand with their events. It was also a great backup plan for when we decided to have kids.I worked full time as an event planner at a venue, I could not fathom working my regular 10-12 hour days when the kids where really young. In 2010 we had our first child, and quickly thereafter a second and I ended my full time employment as planned. Keeping busy with a few events a year helped me stay connected with the industry and feel like a grown up.
Last year my focus was finding a good balance between being a mom and an entrepreneur. At the end of 2012, I had a chance to flex my skills when assisting Robert Fountain Intl. with a few of their clients holiday events. Pulling 60+ work weeks (standard in the industry) I was reassured that not only was I ready to go full steam ahead, but so is my family. 
This year is designated to transforming my sweet 'on the side' gig into something much bigger. I have so much event planning experience locked away in my head that I'm finally ready to share, whether you are a couple planning their wedding day, business planning their product launches, trade shows  seminars, you name it. This experience doesn't do anyone any good being stuck in my head so I pledge to you that I will post something new and exciting on my blog every day. It might just be a cool new venue I came across, or a service that I use or a great DIY project. Heck, being the food lover and home chef that I am, I might even share some of my favorite recipes. 
Stay tuned for an exciting 2013 J
« Ask the Planner - Our new exciting service | Blog Home | Fun Ideas without breaking the bank »